5 Mistakes to avoid while choosing a Digital Marketing Agency
You might be curious about how your business is going to shine out when you start up. There are plenty of departments in a business where you're going to work smartly with strategies. Still, the marketing department challenges people as companies hit the most speed bumps in marketing.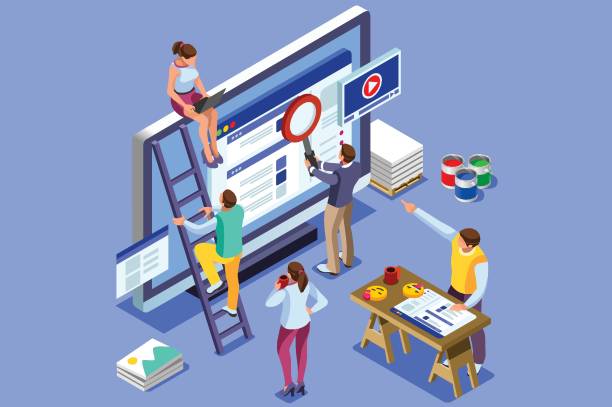 When you search for a digital marketing agency to grow your business online, you see most of them shouting in their websites "the best digital marketing agency" and claim to rank your website on the first search engine page and bring traffic. They might be only selling their words for the sake of making money and don't have reliable services.
You can avoid these five major mistakes while choosing a digital marketing agency that can grow your business genuinely.
1. Not hiring a full-service digital agency
You are falling wrong for a digital marketing agency providing one or two services like social media marketing and PPC. A full-service digital marketing agency will profit your business by providing all SEO services that specialize in producing a sound and impactful website. Ask the service provider to give a demo to check if the services offered have up to mark quality or not.
2. Falling for a cheap service
There are two reasons why digital marketing companies offering services for cheap. Either they are new in the market or do not value their work and have degraded quality services. Investing in a good quality digital marketing agency with good reviews and satisfied clients can profit your business in the long term.
3. Not checking for a reputed agency
The tricky question is if the agency providing good SEO services and other packages have a good reputation on their social media handles and websites. Only the one who has helped themselves can help you. This might clear the foggy thought of their standing in the marketing, how much people or companies have liked their services, how good they are in their favor (quality), and how long they have survived in the market? Clearing all these questions will tell you the caliber of the digital marketing company you have eyes on.
4. Working with no marketing budget for the projects
It is also essential to set a planned budget for digital marketing other than your traditional marketing spendings. Digital marketing helps to increase your brand visibility on a monthly charger basis, so this needs consideration. It is better to plan a one-time cost to design your website by the experts beautifully and to avoid overspending without a planned budget.
5. Hiring an agency without clearing your marketing goals
Your business is important to you, so as its goals. It becomes essential to plan out and pen down all the goals you need to achieve inside your business. Hiring a digital marketing agency without clearing them your goals will be a total waste of time and money.
Why Infochef is the best?
Infochef is one of India's fastest-growing digital marketing agency that offers full-services to boost your business. We rank your website on Google and rank your business to users that could convert into sales. Our experts have 10+ years of rich experience in providing quality SEO, PPC, SMM, creative content writing, ads, etc., services that boost your brand visibility and generate leads at maximum pitch.
Buzz us at www.infochef.in and share your goals and ideas with us to gear up your business above your competitors.